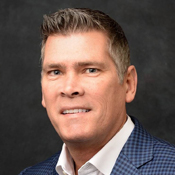 David Whitlock, President
As president of Guardian Pharmacy of the Piedmont and sister pharmacies Winyah Pharmacy Solutions and Preferred Care Pharmacy, David oversees operations, sales and marketing, financials, account management and profitability. A 26-year veteran of the healthcare industry and has spent most his career in the long-term care pharmacy sector. David also has experience in hospital business development and operations, as well as skilled nursing facility administration and operations. He graduated with a bachelor's degree in education from Winthrop College in 1987.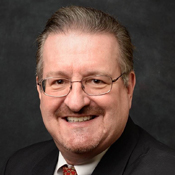 Bruce Dann, President
Bruce has been involved in the Long-Term Care Pharmacy business since 1984 serving in several operational and financial capacities including Director of Operations, President and his current role of President of Finance and Purchasing. He has a Bachelor of Science degree in Accounting and was a formerly a Certified Internal Auditor. He is married, has two daughters and lives in Pineville, NC. His outside interests include participating in competitive bowling and ping pong, the latter of which he is a former city champion.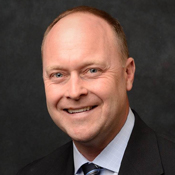 Marcus Swann, President
Marc Swann, RPh, has 20 years of experience managing the operations of institutional pharmacies. Prior to joining Guardian, Mr. Swann held managerial and executive positions with Lutheran Services for The Aging and Stanley Lab, Inc. He was responsible for opening and operating a long term care pharmacy to provide services to the skilled facilities owned by LSA. Mr. Swann successfully started the pharmacy for LSA at which time he joined Stanley Lab, where he played a significant role in operations and business development. Mr. Swann is a 1992 graduate of the University of North Carolina at Chapel Hill.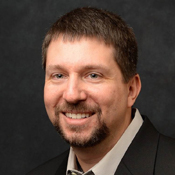 Justin Dowd, Director of Pharmacy Operations
Justin Dowd, Pharm.D, is the Director of Pharmacy Operations for Guardian Pharmacy of the Piedmont. Justin has over 11 years of experience in long term care pharmacy. He has a Pharm.D. from the Medical University of South Carolina and a B.S. in psychology from Clemson University. He joined Guardian Pharmacy of the Piedmont in 2016.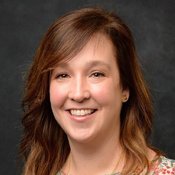 Brandi Apple, Clinical Consultant Pharmacist
Brandi Apple is one of Guardian's Clinical Consultant Pharmacists. Brandi has over 10 years of experience in pharmacy, with experience ranging from Neonatal Intensive Care to Long Term Care. Brandi joined Guardian Pharmacy in 2010, 6 months after Guardian Pharmacy opened and operated under Winyah Pharmacy of the Piedmont. She has been a staff pharmacist, consultant pharmacist, and Director of Pharmacy, prior to current position. Brandi graduated from University of North Carolina-Chapel Hill in 2006 with Doctorate of Pharmacy.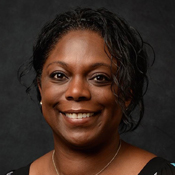 Stephanie Spear, Clinical Account Manager
Stephanie has 20 years of experience in long-term care, working in various positions ranging from DON of Skilled Nursing Facility and Assisted Living Facility. She joined the Guardian Pharmacy team in 2013 as the Clinical Account Manager/Nurse Consultant.  Stephanie provides pharmacy related education to our facilities necessary to maintain regulatory guidelines and compliance, as well as provides assistance during survey time. She collaborates with the pharmacy team to ensure that the needs of the facility as well as their residents are met, as we strive to provide quality service.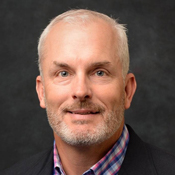 Kevin Dixon, Sales and Marketing
Kevin is a graduate of the College of Charleston with a Bachelor's of Science degree in Psychology. Kevin has over 24 years of experience in the health care industry and currently serves as the Director of Sales for Guardian Pharmacy of the Piedmont. Previously, Kevin has held positions of Director of Sales as well as Director of Operations at a long-term care pharmacy. Kevin is also a licensed assisted living administrator in South Carolina and has previously held positions of Executive Director at multiple facilities.